Do you need to get new, positive reviews for your practice or company?  One of the best ways is to kindly request that customers leave a review for you. You can do this as a person leaves or through a text message sent after the work is complete.  Another very simple method is through an email.

Some review services, like Yelp, request that you do not solicit reviews.  The reason for this is obvious, you would only solicit from customers you believe have had a good experience with your service (hmmm).  But by not asking, you are missing potentially valuable feedback in how your company is doing and what it could do better.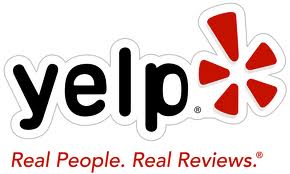 We have a basic form letter – in this case from the perspective of a dental practice.  Feel free to use it as an idea and improve upon it.  
Just remember – feedback is easier to get when you ask for it.
Dear PATIENT,
We love taking care of you, your family, and your friends.
This is what our office is all about, helping our patients on their road to better health.
We want to take more responsibility for the health of people in our community and the best way to do that is to get the word out.
We are asking that you help us in this effort by taking a few minutes to post a positive online review about our practice.  It also provides valuable feedback that we can use to make our practice even better.
It can be a testimonial or a just a few words of how we've helped you achieve your goals.  Or just letting others know how we have a happy, helpful team!
Click on any of the links that you have an account on you wish to leave us a review:
(insert Google+ Local link)
(insert Bing map)
(insert Yelp URL)
(insert whichever site you need new reviews on)
We are so eager to see what you have to say so that it can help our practice!